Monster Hiring Management
A compliant, flexible, and proven federal applicant tracking system
Monster Hiring Management (MHM) is an industry-leading applicant tracking system, purpose-built to automate and accelerate federal hiring. As the largest commercial talent acquisition provider, we have 60 federal agencies that rely on our platform today to streamline and optimize their federal hiring process, while ensuring compliance with applicable laws and regulations. MHM establishes the foundation for an efficient, effective, and flexible staff acquisition process to help agencies decrease the time to hire and reach hiring goals.
Our federally compliant solution supports a collaborative environment between HR and hiring managers to create vacancy announcements, rate and rank applicants, and coordinate the process in a streamlined manner. As the core application of our Monster Hiring Management Enterprise, MHM provides an optimized, reliable, and scalable talent acquisition system that allows agencies to focus on their mission.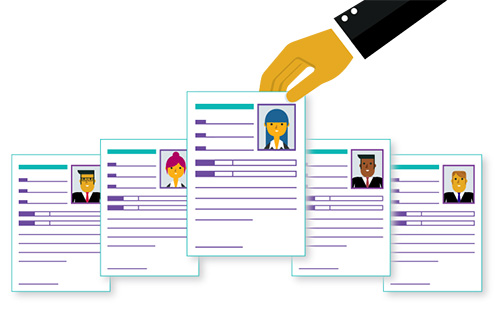 From Vacancy to New Hire
MonsterGov's applicant tracking system streamlines the day-to-day tasks of the entire federal hiring process and is fully compliant with OPM hiring standards and guidelines. It allows you to effectively and efficiently post vacancy announcements, track the application process, communicate with applicants, provide skills- and competency-based assessments,  schedule hiring activities, score panel interviews, and report on hiring performance metrics. MHM enables various agency stakeholders, from subject matter experts to hiring managers, to engage in the hiring process. A range of user dashboards ensures that everyone can see the progress of the hiring actions, as well as works in unison towards the same goals.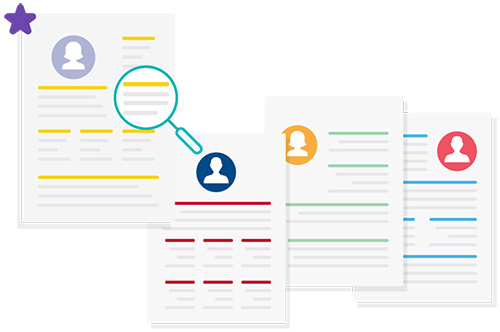 Focus on the Best Candidates 
MHM includes a federally compliant rating and ranking tool that presents the most qualified candidates to hiring teams, based on agency-specified criteria – thereby eliminating the manual, time-intensive process associated with sorting through hundreds of resumes. The system issues electronic certificates that have been rated, ranked, and verified allowing Selecting Officials to quickly focus on the most qualified candidates. Our personalized, user-centric design helps you find the best candidates faster.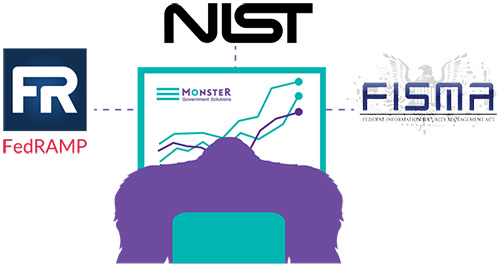 Secure and Compliant System
MHM meets all OPM requirements, complies with 508 regulations, and can adapt to an agency's specific policies and mandates. MHM employs a multi-layer security approach with multiple security access levels to protect sensitive information and integrates with USAJOBS and other GOTS, COTS, and vendor solutions within the HR-LOB. Our technology is built to NIST, FISMA, FIPS, and OMB standards. MHM is also designated as FedRAMP In-Process.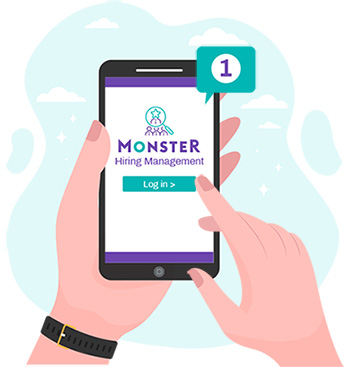 Modern Application Experience
MHM allows HR staff to access their work anytime, anywhere – with the added convenience of using a Single Sign-On (SSO) with their agency login credentials. The system offers standard report templates and the flexibility to create custom reports quickly to obtain actionable insights. Additionally, the agency-branded Seeker Portal provides applicants with easy access to submit applications, as well as upload resumes and additional documentation.  
What Monster Hiring Management does for you
Higher quality federal workforce due to skills assessments and insights 
Instant view of top candidates based on automatic rating and ranking system
Shortened time-to-hire with a collaborative, automated applicant tracking system
Ensure accountability by proactively tracking progress 
Contact us today to talk about how Monster can strengthen and complement your hiring process, streamlining it for all involved.

Let's talk >